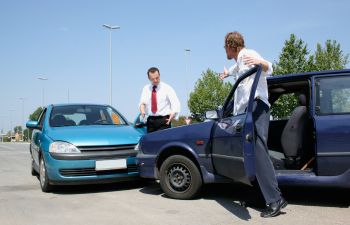 Springtime is a time of change, and those changes can contribute to the increase in traffic accidents that we typically see. Those injured in a vehicle accident should consult with an experienced lawyer about their options before making any official statements. But why are traffic accidents more common in the spring?
Changing Weather Conditions
We expect adverse weather conditions during the winter months, and we are usually prepared for them. When spring comes along, and we start enjoying more warm days, we can let down our guard so that rain or even ice is unexpected, and we don't take the same cautious approach when driving.
Increased Traffic
Many of us travel less often in the winter months, preferring to stay indoors when it's cold. As the weather warms up, we head out to enjoy it. With more vehicles on the road, there will naturally be an increase in traffic accidents.
Active Wildlife
Springtime is also the time when wildlife is starting to become more active. Depending on where you are driving, you may have birds, small mammals or even deer dart out in front of you. These can damage your vehicle but also startle you into a vehicular accident.
Vehicle Problems
The ice and snow and low winter temperatures can wreak havoc on your tires. Coupled with an increase in temperature, tire blowouts are more common, leading to single-vehicle accidents and sometimes more. A disabled vehicle on the side of the road is a hazard, more likely to be hit by others.
More Road Construction
Most construction projects will be postponed until Spring due to more favorable weather conditions. Because of diverted traffic, backups, confusion and other factors, construction zones can be hazardous to both drivers and construction crews.
No matter the cause of the accident, it's essential to ensure you receive the proper medical care for any injuries sustained. It is also important to have the proper representation when discussing the case with insurance companies or in court. If you've been injured in a traffic accident this spring, contact the Harman Law Firm to schedule a consultation today.
Posted on behalf of Harman Law Firm