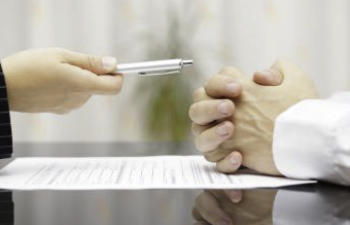 These days making a business deal requires more than just a handshake. Protect yourself and others by having a contract when going into any type of business agreement with someone.
Why Consider Having A Contract?
If you have a business, no matter the size, where you agree with your client on a specific matter, a contract can help with the following:
To specify what is expected from each party and the details of the transaction. For example, the work that will be done, prices, and due dates and/or a milestone timeline.
Your clients will take you, and the agreement more seriously
They protect both you and the client
Contracts minimize risk
Makes it easier to resolve any conflict that arises
Helps you look more professional
You can enforce your agreement because contracts are binding and legally enforceable
Even after the job is complete, a contract can help you handle a situation if issues arise down the road
Get Help Building A Contract
While many contracts have a great deal of legal terms and are intimidating, they don't have to be this way. They can be written in a simple language as long as all parties involved agree on everything.
If you need help writing up a contract, Harman Law Firm, your attorney in Augusta and Atlanta can help. Also, we're here for you if there has been a breach of contract and you need legal assistance.  Not sure if you need a lawyer?  Contact us and find out.  We can help you pointed in the right direction.
Posted on behalf of Harman Law Firm