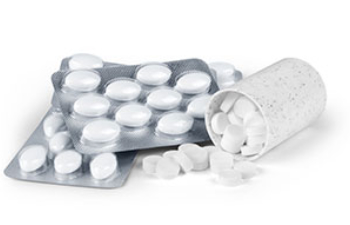 For many years, doctors and the makers of acetaminophen products like Tylenol have claimed it was safe to use during pregnancy. New evidence has revealed a link between acetaminophen and neurological disorders in children whose mothers used Tylenol or acetaminophen during pregnancy. Tylenol autism is a possible result from using this popular pain reliever during pregnancy, which may greatly impact the child's neurological development.
Risk of Using Acetaminophen During Pregnancy
Tylenol is one of the most-used pain relievers on the market, made by Johnson & Johnson. While it is not the only product that contains acetaminophen, it is one of the most widely used. A study released by the U.S. Department of Health and Human Services and Johns Hopkins University showed children exposed to acetaminophen during pregnancy had evidence of higher risk for neurological disorders. Multiple other studies, including researchers in Spain and Denmark, have also shown increased risk for neurological disorders with fetus exposure to acetaminophen. Possible disorders can include:
Autism spectrum disorder (ASD)
Attention deficit hyperactivity disorder (ADHD)
Cerebral palsy
Conduct disorders
Language delays
Decreased cognitive executive function and IQ
The new evidence found by doctors and scientists points to a link between acetaminophen and neurological development concerns in fetuses, especially during the first trimester of pregnancy. The possible damage to the neurological development can increase risks for a variety brain disorders that may be diagnosed in early childhood.
Tylenol Autism Lawsuits
There are many people who are coming forward with claims that taking Tylenol or acetaminophen products during pregnancy resulted in ASD, ADHD or other neurological disorders. There are lawsuits pending toward Johnson & Johnson and McNeil Consumer Products, the manufacturers of acetaminophen. Individuals that have evidence that they used Tylenol or other acetaminophen products during pregnancy of a child who now has ADHD, ASD or other neurological disorders are encouraged to seek legal advice.
If you believe your child may have been affected by using Tylenol or acetaminophen products during pregnancy, contact our legal team at Harman Law Firm. We can schedule a legal consultation to discuss whether you may have a claim in a Tylenol autism lawsuit. Call our offices in Atlanta or Augusta to schedule your personal consultation.
Posted on behalf of Harman Law Firm