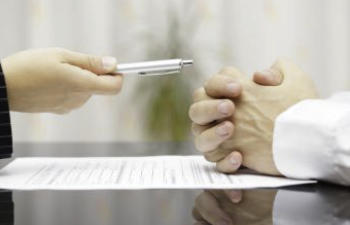 Contracts form the basis of all business relationships. It is virtually impossible, and completely inadvisable, to conduct business without them. But what happens when another party refuses to honor their contract obligations? The Harman Law Firm in Georgia wants you to know your legal options.
Legal Remedies for Breach of Contract
When a party or parties with whom you have a legal, binding contract fail to live up to their part of the bargain, you can file a breach of contract claim in the Georgia courts. Upon the advice of your legal counsel, you may pursue three basic courses of action against the breaching party or parties.
Compensatory Damages
If you or your business suffer financial harm because of a breach of contract, you may be awarded compensatory damages by the courts. You must be able to document actual financial losses or damages. No guesses about future losses are allowed. Typically, Georgia courts may award you compensation for actual losses, incidental damages, certain damages specified in the contract and legal fees.
Rescission of the Contract
Rescission means you can cancel the contract. Under Georgia law, all innocent parties to the contract are restored to their original position as if the contract was never made. This means your initial investment can be returned and you may also be awarded certain damages.
Specific Performance by the Court
Specific performance is when the innocent contract parties ask the court to enforce the contract, essentially forcing the offending contract party to live up to its obligations. Sometimes this is advisable in cases where damages are not enough to cover the loss of the contract's benefits.
Georgia Business Disputes Attorneys
Business disputes can involve contracts of every size and happen between numerous parties that are all important to your company's success. No one wants to fight over fulfilling contracts, but there are times when it is in your best interests. The Harman Law Firm in Atlanta and Augusta can handle your business dispute claims with other parties throughout Georgia and the US.
When you need seasoned legal representation for breach of contract or other business legal matters, the Harman Law Firm is ready to provide counsel, representation and spirited litigation if necessary, to protect your interests. Contact one of our Georgia offices today for a private consultation.
Posted on behalf of Harman Law Firm