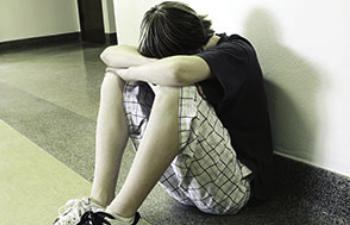 Anyone who works with children of any age should be above reproach when it comes to their behavior among students. The operative words here are "should be," but unfortunately, that "should be" isn't always true.
The #metoo movement of the last year has shone a light on sexual harassment and assault within adult society, but kids also need a voice and the protection of the adults around them. School children need to be able to grow up in innocence, without the trauma and damage that comes from sexual abuse from the adults around them.
A History of Abuse
In recent months, seventeen adults have come forward with stories of abuse at the hands of a faculty and staff member of the Darlington School in Rome, Georgia, during the 1970s-1980s. Though they were not all at the school during the same time, their stories are all frighteningly similar: A trusted teacher would provide alcohol and drugs for sexual "favors" or would take the students to an accomplice's lake house to engage in sex. Four of the students spoke out in the 90's with no results; one took his life in 2016 after no one believed his story.
Get Help, Get Justice
Allegations of abuse, whether physical, emotional, or sexual must be taken seriously and investigated, no matter the source. The damage to a young life, the trauma experienced at the hands of a trusted adult, cannot be overstated.
If this is the situation for you or your child, Harman Law Firm wants to help you. Contact our Atlanta office to consult with a legal team that is prepared to push for damages and justice that you and your loved ones deserve.
Posted on behalf of Harman Law Firm