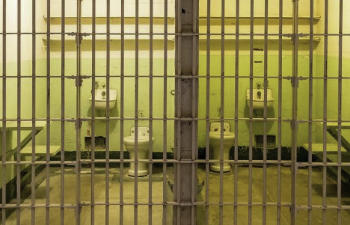 Under federal and state law, every individual deserves to be treated humanely and given medical treatment when necessary. This includes those who have been sentenced to jail or another type of correctional facility. When prison authorities fail to properly care for inmates and injury, death or suicide, there may be evidence of negligence or even a violation of constitutional rights. Most recently, there has been attention on the rate of suicide in jail. These alarming statistics should not be ignored, as correctional facilities are also under obligation to address the mental health condition of its inmates.
Are Prisons Addressing Mental Health?
Denial of medical treatment or negligence to provide medical care may also include an inmate's mental health. Were there signs of suicidal behavior that were ignored or dismissed? Did the correctional system display cruel or unusual punishment that led to the prison suicide?
Earlier this month, The San Francisco Chronicle reported on the growing number of suicides within the California correctional system. "The suicide rate in California prisons has climbed four years in a row and reached an unprecedented peak last year with 26.3 suicides per 100,000 prisoners — substantially higher than the suicide rate in other large prison systems across the country."
Not only is this concerning, but it suggests that California prisons may have failed to abide by a federal court's decision in 1995, which determined that "poor mental care in California prisons endangered inmates and violated their constitutional rights." Some changes were made since then and California correctional officials report spending millions of dollars on a suicide prevention program. However, the increasing rate of suicide rate in California prisons does not support an adequate mental health care program.
This is not a problem that is excluded to prisons in the state of California. It occurs across the country, including Georgia. In fact, The Valdosta Daily Times, reported on the large presence of mental illness in the correctional system of Georgia, with Baldwin County having as much as 60 to 65 percent of prisoners presenting mentally illness. In other words, the jail is a likely place to find mental health issues and the correctional system has a responsibility to deliver adequate mental health care, which includes suicide prevention measures. Failing to do so can be considered negligence and a violation of inmate rights.
An Experienced Attorney Can Help
If you or a loved one committed suicide or was injured in a Georgia prison or other correctional facility, you should speak with an attorney who is experienced in this area. We can accurately explain your rights and how to prove negligence of care. The 8th amendment offers protection to ensure your basic human rights are protected if you go to jail or prison. Contact the attorneys of the Harman Law Firm to determine if these rights were violated and has thus resulted in inmate death.
Posted on behalf of Harman Law Firm