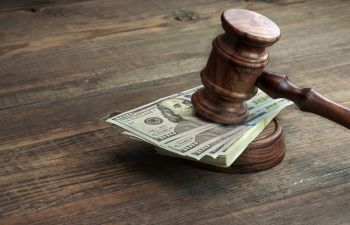 Getting into any sort of accident can be a traumatic experience. In the heat of the moment, you may not realize you have suffered injuries. First and foremost, it is important to consult with a doctor. Symptoms of injury are not always obvious, but a trained medical professional can identify any issues.
Injuries from an accident can cost you in several ways. Some or all of the financial burdens that you suffer can be offset with compensation. There is no guarantee that you will win the amount you deserve. However, pursuing a lawsuit is often preferable to footing the cost of medical bills, suffering lost earnings and struggling with the inability to keep up with regular obligations.
Medical Costs
The treatment you require for injuries will result in medical costs. If you did not cause your accident, you need a lawyer who will fight your corner. Depending on the severity of your injuries, treatment could last for years. If you are already struggling financially, these medical costs are not viable.
A compensation claim can help you pay some or all of your medical bills. This will allow you to recover without fear of losing everything you value. No accident victim should ever have to go through rehabilitation alone. If you are in need of support and representation, call the Harman Law Firm today.
Lost Wages
Having to take time off work is not the best solution. The worst part is losing wages because of sickness. As part of your compensation lawsuit, you can appeal for lost wages to be included in the amount of compensation you are awarded.
If you would like to learn more, contact the offices of the Harman Law Firm. We look forward to helping you win the compensation that you deserve. Call us today for an assessment of your case.
Posted on behalf of Harman Law Firm