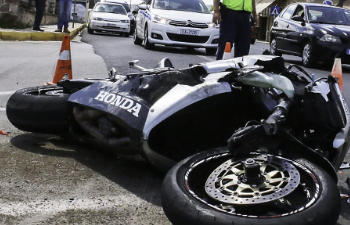 The warm weather during this time of year would make any motorcycle rider want to take to the open road. While cruising on your bike may be a favorite pastime of yours, Harman Law Firm in Atlanta wants to ensure that all riders out there are using safe driving practices.
Riding Safety Tips
While some of these tips are suggestions, others are the law.
To protect yourself from injury, always wear a helmet with a face shield or protective eyewear. While wearing a helmet isn't a law in some states like Florida, in Georgia it is.
Wear appropriate riding gear. Leather clothing and gloves can protect you from an accident or a skid. Boots with non-skid soles will keep your feet from slipping. Reflective clothing will also make it easier for other drivers to see you.
Follow all traffic laws and obey the speed limit.
Ride Defensively: Never assume that other drivers can see you.
Ride with your headlights on at all times. This will help ensure that you are being seen.
Get loud pipes. If you're in another driver's blind spot they won't be able to see you but if you have loud pipes they will hear you and know that you are there.
Signal well in advance when you are changing your direction. Compared to a car, it may take additional time for your blinker to grab the attention of other drivers.
When To Seek Legal Help
If you or someone you know has been involved in a motorcycle accident that is no fault of their own, you should contact Harman Law Firm. We will ensure that your rights are protected and that you always have our experience and advice by your side.
Posted on behalf of Harman Law Firm