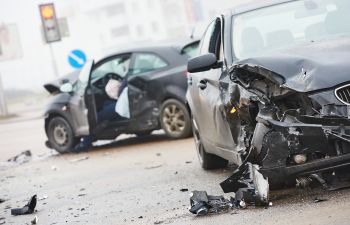 The holidays are a wonderful time of year, but increased traffic combined with winter weather can cause an increase in traffic accidents. Here are some tips to keep you and your family safe on the roads so you can have the happiest of holidays.
Be Aware of Old Man Winter
Winter brings unpredictable weather that can turn the roads into slippery hazards. Before you head out, check the weather forecast. If you can, stay home and avoid wet roads, especially if temperatures are expected to dip.
Practice Safety
If you are attending a family get together or work party, be careful with alcohol consumption. If you do imbibe in an extra drink, be sure to call a cab or have a friend drive you home. If you are traveling alone, make sure a friend or loved one knows how long you are expected to be out, and make a plan to check in with them at a certain time. If they don't hear from you, they will be prepared to contact proper authorities to make sure you are safe.
Stay Focused
The holidays are full of distractions. Enjoying cheerful light displays, increased texts and phone calls and mentally running through your shopping list while behind the wheel can lead to disaster. When you are driving, put the phone away and keep your focus on the road ahead of you.
Get Enough Rest
Just as texting and alcohol increase your risk of an accident, fatigue can be just as hazardous. Many of us suffer from a lack of sleep, but the holidays can further reduce our rest time. If you are tired, have someone else drive, or save the trip for when you are fully rested.
If you practice these tips, you can enjoy the holidays for many years to come. But even if you are safe, other drivers may not be. If you are involved in a traffic accident that was not your fault, call Harman Law Firm today to schedule a consultation. We will review your case and help you get the compensation you deserve.
Posted on behalf of Harman Law Firm