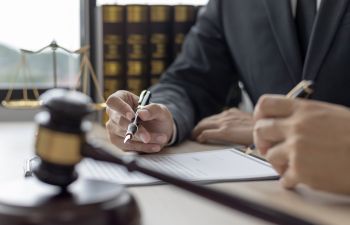 Victims of crimes involving rape, assault, shooting or other violent attacks often endure significant hardships. Justice is deserved. If you have been victimized on private property, you may have a negligent security lawsuit on your hands. A crime victim lawyer like Harman Law may be able to help you rebuild your life.
Georgia's premises liability law requires landowners and businesses to protect visitors from foreseeable criminal conduct. Victims of crimes committed on a property where adequate security measures were not implemented may have a legal claim against the property's owners.
What Does "Criminal Negligence" Mean?
Criminal negligence is when someone fails to perform their obligation or breaches a legal commitment to guarantee others' safety. Whether a person, corporation or organization acted negligently depends on many factors.
Criminal negligence includes putting someone's life in danger by disregarding laws that are in place to safeguard them. Though what resulted in the victimization of a visitor was not intentional, the person's irresponsible and careless actions are at fault. In addition to the lawbreaker, the landowner is also responsible for the crime committed because they are obligated to ensure people cannot commit crimes in the first place.
What is a Negligent Security Case?
Negligent security cases are those that result when conditions provide opportunities for intentional harm (intentional torts) to be inflicted upon individuals. Rape, sexual assaults, harassment and misconduct, prison rape and shooting victims are a few examples of intentional torts.
Allegations of negligent security include:
Insufficient interior and exterior security lighting
Broken or absent locks, gates, fences or railings
Failure to provide caution signs regarding potential hazards
Inadequate security, including a lack of patrol and a failure to install and monitor cameras
Neglect or delay in responding to a security alarm
Negligent security can lead to severe injury or death. While it only takes a few minutes for a criminal to attack, their victim may face physical, emotional and financial difficulties for many years if they survive.
Negligent Security Lawyers in Georgia
We at Harman Law Firm work on numerous fronts to preserve your rights and fight for compensation because we believe you deserve justice. That is why our office offers free consultations to discuss potential claims. Please do not wait another day to contact us if you have been physically, emotionally or financially harmed due to negligent security.
Posted on behalf of Harman Law Firm