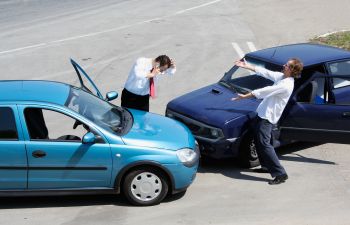 A car accident can leave multiple parties with life-changing injuries. If you are one of those parties, it is normal to question whether you are a victim when others are also suffering. In the state of Georgia, the law says that if one party is found to hold 51% or more responsibility for the accident, that person cannot claim damages.
If you feel like you are the victim in the accident – in that another driver was at-fault – you may have a strong claim for compensation. It is therefore important to discuss the details of the accident with an experienced attorney.
Car Accident Evidence
Establishing which party was at-fault in an accident relies on evidence. Every situation is different; however, there are some common factors that may come into play. Discussing your accident with an attorney will help you prevent some of the pitfalls associated with proving the other driver was at-fault.
If you receive calls from the other driver's insurance company, do not share details about the accident – even if you think the things you may say would weigh in your favor. Remember, these insurance companies are not representing your best interests. Consult with an Atlanta Personal Injury lawyer for advice and representation.
Harman Law Firm
Harman Law Firm offers a free initial consultation that will help you piece together the timeline leading up to your accident. We understand that guilt plays a major role in the desire to accept some of the responsibility for a crash. When you are not at-fault in any way, taking the blame could cost you the compensation you deserve.
We also have experience in dealing with insurance companies. Your car accident may involve claiming against an individual, business, organization or another type of entity altogether. How aggressively opposing legal representatives pursue a case for proving you were at-fault will depend on a number of potential factors.
As a Georgia citizen, you may not have the tools or knowledge necessary to stand up to a legal or insurance team. Harman Law Firm will fight to ensure that you are fully represented and have the best chance of winning your case.
Posted on behalf of Harman Law Firm