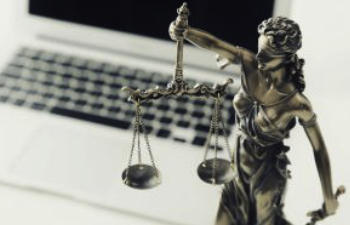 Shining the light on the myth "frivolous lawsuits," Trial Lawyers Association DC has recently posted on the video-sharing website, YouTube, pointing out the Wall Street Journal's claim—87% of voters believe that "too many lawsuits are filed in America." To be clear, "lawsuits" in this example is typically referring to civil lawsuits involving disputes between people or between a person and an organization, not criminal lawsuits. Even so, the question becomes, "why do people believe this way?"
The truth is, the number of civil lawsuits has been declining for decades. Yet, drug, oil and insurance companies continue to spend enormous amounts of money to fuel the myth that lawsuits are out of control. This is unfortunate, as the role of the civil justice system becomes misinterpreted and unappreciated.
What is the bottom line? There is nothing frivolous about what the civil justice system does to hold manufacturers and corporations accountable, or to protect citizens from harm. For instance, it's the civil justice system that protects children when unforeseen hazards make their way into toys and other products. The American Association for Justice explains that in the face of such risks, the civil justice system, along with parents and consumer groups, serves as an early warning system against negligent corporations.
In regards to auto safety, the civil justice system has spurred generations of safety innovations due to the dangers of car design noted in the 1960s. From door latches to airbags, tires, seats, power windows and more, motor corporations have been called out for putting profits ahead of safety. A well-known example is Grimshaw v. Ford Motor Company in 1981. Moreover, action has been taken against U.S. corporations for their reckless behaviors and reluctance to comply with environmental regulations, while families of patients that have died due to medical negligence have a way to pursue accountability. What's more, when the food industry has failed to keep the promise of safe food, the civil justice system becomes the only true recourse.
Our Firm Will Never Undermine the Civil Justice System
In light of the myths surrounding frivolous lawsuits, Harman Law Firm in Atlanta will never undermine the civil justice system by pursuing baseless claims. With honesty, integrity and perseverance, we represent clients with legitimate cases in an effort to fight for innocent victims and the community at large.
If you or a loved one has been seriously injured or victimized due to the negligence of another, you deserve an attorney that will ensure that your rights are protected. Call Harman Law Firm today to discuss your claim.
Posted on behalf of Harman Law Firm