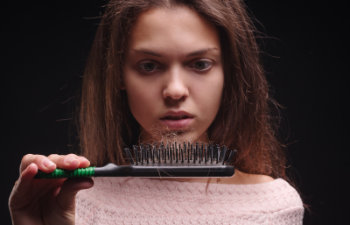 Hair salons are commonly visited places where people get a new haircut, hair color or other treatments to enhance their appearance. However, accidents can happen at these establishments, and injuries can occur.
When an injury happens at a hair salon, it is essential to understand who is responsible for the incident, as they are liable for any resulting damages. To better understand, we will use this blog post to provide examples of how someone can get hurt at hair salons and who would be held accountable in such a case.
Slip and Fall Accidents
Hair salons can be dangerous, especially if the floors are wet and slick from a hasty cleaning after a previous customer. As a result, the next client who approaches the hairdresser's chair or another person passing by could slip and fall, potentially suffering a severe injury like broken bones or head trauma.
In this case, the salon owner could be responsible for the damages if they knew or should have known about the danger but failed to take the proper steps to fix it. For example, the salon owner could be liable if they knew the floor was wet but failed to put up warning signs or dry the floor.
Chemical Burns
Chemical burns are a common injury that can occur at hair salons. If a stylist uses a chemical treatment that is too strong or fails to follow the manufacturer's instructions, the customer can suffer severe burns.
In this case, the salon and the stylist could be liable for the injuries. For instance, the salon could be at fault for not training the stylist or using an incorrect product for the customer's hair type. In addition, the stylist could be liable for failing to follow the manufacturer's instructions or not conducting a patch test before the treatment.
Equipment Malfunction
Hair salons use various equipment, such as hair dryers, curling irons and scissors. If this equipment is defective or malfunctions, it can cause severe injuries.
In this case, the equipment manufacturer could be to blame for the damages if the defect caused the injury. But the salon could also be held responsible if they knew about the problem and did nothing about it, like recall the equipment or warn customers about the possible danger.
Assault
In rare cases, an assault on a customer occurs at hair salons. For example, this can happen if a stylist or other employee becomes violent or another customer attacks them.
In this case, the salon owner could be responsible for the injuries if they did not provide enough security or knew violence could happen but did nothing to stop it.
What Should You Do If You Get Hurt at a Hair Salon?
Always remember that prevention is better than treatment, so be careful and aware of possible dangers when you go to a hair salon. But if you get hurt at a hair salon, the owner, a stylist, the company that made the equipment or someone else could be held accountable, depending on the situation.
First, get medical help immediately and keep the receipts; document what happened with pictures; and get statements from witnesses. Then, consult an experienced personal injury attorney to help determine who is liable for your injuries and seek compensation.
The attorneys at Harman Law Firm focus on cases involving personal injuries. Their in-depth knowledge of the law and strategic approach to representing clients has helped them win many complex lawsuits. Please contact our office for assistance.
Posted on behalf of Harman Law Firm