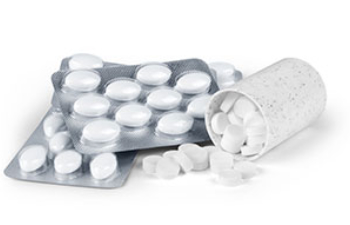 Many Americans rely on a daily medication to keep their body in working order. People swallow pills or receive injections that they trust will do their job to keep them healthy and away from harm. When a prescribed drug not only fails to work, but results in more harm and irreversible damage, the outcome can be devastating.
What if you were a type 2 Diabetic that took a specific medication to control your blood sugar, but instead this drug gave you a flesh-eating bacteria? Sadly, this is the reality for some. Along with immediate medical treatment, you need an experienced personal injury lawyer who specializes in defective drugs by your side.
Warning from the FDA
A recent article in USA Today tells of the nightmare that some patients faced due to taking certain sodium-glucose Cotransporter-2 (SGLT2) inhibitors, a common type of diabetes medication. The FDA identified at least 12 cases of people who suffered from a rare infection called "necrotizing fasciitis of the perineum." In layman's terms, this translates to "flesh-eating bacteria of the genital region." While the effects of this infection are as bad as they seem, necrotizing fasciitis also carries a 20 percent mortality rate!
Is Your Medication on the List?
The FDA has prompted a warning for the following type 2 diabetes medications:
Invokana
Invokamet
Invokamet XR
Farxiga
Xigduo XR
Qtern
Jardiance
Glyxambi
Synjardy
Synjardy XR
Steglatro
Segluromet
Steglujan
If you take one of the above medications, it is important that you are aware of the warning signs of this flesh-eating bacterial infection, which can include tenderness, redness, or swelling of the genitals or the area between the genitals and the rectum. Patients may also suffer from a fever above 100.4 F and/or report feeling generally unwell.
Obtaining Legal Help
While it is our hope that this FDA warning allows patients to switch medications in a timely manner and avoid the nightmare of a flesh-eating bacteria, there are still people who won't escape it. Harman Law offers legal assistance for those who have endured emotional, physical or financial harm due to the negative side-effects of diabetes drugs. We understand what it takes to hold the drug companies accountable and help you recover your losses. Call today for your free consultation!
Posted on behalf of Harman Law Firm