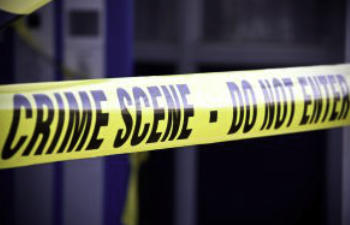 It's Sunday evening. You've been out with your family all evening. The kids are ready to do the bedtime boogie when they go inside and you're looking forward to some quiet time with your spouse before the week begins.
You pull into the garage and go inside the house and suddenly wish you hadn't. The back door has been kicked in and your living room lay in shambles. Someone is coming down the stairs and you freeze, not knowing what to do.
Call 911 First. Then Call Matt Harman!
Typically, break-ins don't include the victim. Most people come home to find the robbery over, or at least interrupted and the thieves fled. When the criminal breaks in and you are home, it tends to be more personal. Either way, having someone invade your sanctuary is a deeply traumatic experience; even more so if you experience violence or the threat of violence during the attack.
Depending on the events, you might need medical attention, therapy, and a new place to live! Your job may suffer. Insurance companies may be less than forthcoming with payments. You also need the Harman Law Firm to make sure you are represented and get the support you deserve.
Deep Knowledge, Aggressive Support
At Harman Law Firm, we represent victims of violent crimes not only to their insurance companies, but also against individuals, businesses, and organizations who may have been negligent- even state, local, and federal government. We will relentlessly pursue justice for you and your family. Contact our Atlanta offices for a consultation!
Posted on behalf of Harman Law Firm