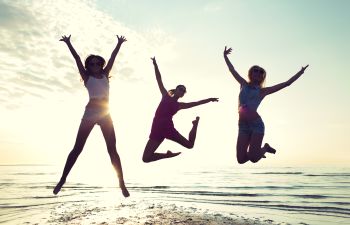 Many of us have found ourselves restricted in our movements recently due to COVID-19 quarantine measures. This has resulted in limited opportunities to have fun and relax with friends and family. With the arrival of summertime weather and the loosening of restrictions, this is the chance to indulge. However, if summer fun results in injury, it can cause this special time to turn into tragedy.
Injury at the Amusement Park
A visit to the amusement park sounds like the ideal way to treat friends and family to an amazing experience. In fact, amusement parks remain overwhelmingly popular among many Americans. It would be expected that all amusement parks would adhere to strict safety regulations, yet not all state laws are equal. However, regardless of specific state regulations, all amusement parks have a duty to protect the safety of their visitors.
What Kind of Injury Can Occur at an Amusement Park?
Injuries to the head and neck like whiplash can result from enjoying fast-moving and violent amusement park rides, such as rollercoasters. This is caused by the head being unnaturally snapped from side to side or back and forth on these rides. If you or a member of your family have suffered whiplash after a visit to an amusement park, you should consider seeking advice from an injury lawyer.
Another common cause of injury from visiting amusement parks is slipping, tripping or falling. This can happen when areas of the amusement park are not kept sufficiently clean of spilled drinks, food or debris. It can also occur if there is insufficient lighting to negotiate the terrain. Injuries can range from lacerations and broken bones up to serious back and head injuries. If these result in paralysis or TBI, this injury can have life-changing, long-term complications or could even result in death.
Should I Speak to an Injury Lawyer?
The law around liability for an injury sustained from visiting an amusement park can be complicated and hard to navigate. At Harman Law, we are experienced in investigating the most complex fields of litigation and can assist you in getting any compensation you may deserve. Contact our Harman Law office in Georgia today to arrange an appointment.
Posted on behalf of Harman Law Firm