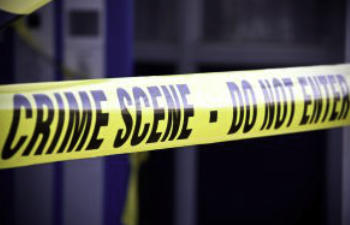 That moment when you walked into your home and realized a stranger had been there is one you'll never forget.
It can take a few minutes for the reality of the situation to set in.
Locks are broken. Furniture has been moved. Things are missing.
You've been robbed.
Here are the first steps you should take when you discover this terrible event has befallen your household.
Leave and Contact the Police
Sometimes, burglars caught in the act can hide in your home and pose a danger if you confront them. Wait until help arrives and don't touch anything in your home until it's been examined for evidence.
Take Notes
From a safe place, take inventory of missing items and anything unusual in your neighborhood. Such observations could prove helpful to investigators.
Find Ways to Cope with the Emotions
In the aftermath of a break-in, you may experience emotions that range from fear to denial to frustration. You may need some weeks or months to start feeling safe in your own home again. Consider seeing a professional to help you work through any anxiety or remaining stress.
Try to stay positive and use the opportunity to increase security measures in your home. You may also benefit from these tips on coping with the emotions after your home is burglarized.
Justice for Burglary Victims in Atlanta
On top of all the emotional strain to cope with your situation, you'll have the added stress of seeking justice. For help in getting compensation from your insurance company or pressing charges in court, contact Harman Law Firm, LLC. We'll put our experience to work in helping you get back on your feet after a burglary.
Posted on behalf of Harman Law Firm