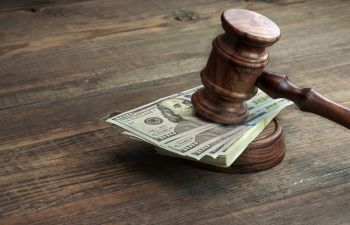 The False Claims Act (FCA) originated to protect the Federal Government and taxpayers from fraud against the United States. The Attorney General of the United States oversees one part of the FCA. However, the Qui Tam provisions allow private citizens to file lawsuits on behalf of the government.
The phrase Qui Tam is a shortened version of a very long Latin phrase, and the provisions, as we know them, were first used by the First Congress. As a reward for disclosing the fraud, Qui Tam claimants can receive up to 30% of the amount the government recovers.
Why Have I Not Heard of Qui Tam Before?
If you have heard of 'whistleblowers,' you have heard of Qui Tam actions. They are often used interchangeably, although the term whistleblower can be used in areas that do not fall under the FCA.
You do not need to be an employee to bring a Qui Tam claim forward, but you should be guided by legal representation. Once you approach legal counsel, you cannot discuss the matter with anyone. If you do, your case can be dismissed. Even if others are aware of the fraud, the only people that can know of the case are you, your lawyer and the government.
If you bring a Qui Tam action against the company you work for, the FCA protects you from harassment and dismissal.
How Do I Know if I Should File a Qui Tam Claim?
If you believe you know a company is defrauding the government, you should immediately seek legal advice. Harman Law Firm can help you through the process and maintain your privacy during the investigation, while outlining your responsibilities through the process.
Fraud comes in many forms, including:
"Padding" bills and invoices for services not rendered or otherwise falsely increasing the bill

Falsifying time cards, employee records and other forms of time theft

Providing substandard products or services
These are only a few ways a company can defraud the government, and this fraud ends up costing the taxpayers more money. If you believe you have a Qui Tam claim, contact us right away for a confidential consultation.
Posted on behalf of Harman Law Firm