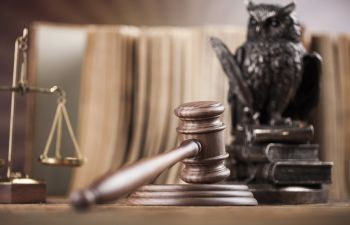 Unnecessary harm was caused to thousands upon thousands of individuals at Camp Lejeune, North Carolina. During the time period of 1953 to 1987, the groundwater supplies near Camp Lejeune were contaminated with toxins, including known carcinogens, which impacted anyone on this U.S. Marine base. Marines, military families and civilians that spent time on or lived at Camp Lejeune during this time may have suffered disease, illness, death or other harm from exposure to toxic water.
Over the last few decades, it has been uncovered that the government was aware the toxins had leaked in the groundwater or been dumped near Camp Lejeune, NC. It is estimated that some of the toxins were tested to be anywhere from a few hundred to over three thousand times in concentration than what is considered safe for human exposure. These are known carcinogens such as vinyl chloride, trichloroethylene (TCE), benzene and others. Exposure to these chemicals can cause multiple types of cancer, such as leukemia, lung cancer, lymphoma, breast cancer and more. It may also cause miscarriages, infertility, neurobehavioral effects, Parkinson's disease and other illnesses.
Victims of Toxic Water May Be Eligible for Reparations
There have been many people harmed during the over 30 years of toxic water exposure at Camp Lejeune, NC. The Camp Lejeune Justice Act passed the U.S. Senate in June 2022, and it allows for eligible persons to seek reparation for pain and suffering that may have been caused by the toxic water exposure at Camp Lejeune. Those who had illnesses that may have been caused by exposure to toxins and carcinogens can seek compensation, as well as those who lost loved ones to possible exposure at the base.
To qualify to file a claim, individuals must have spent at least 30 days at Camp Lejeune, NC between the years 1953 and 1987. It is not necessary to be military – anyone who was at the camp for any reason may have been exposed. The days do not need to be consecutive, and the individuals did not need to spend the entire day at the camp. There must also be evidence of illness or disease that can be linked to the toxins found in the groundwater sources in the area.
If you think you may have a personal injury or wrongful death claim due to exposure to toxic water at Camp Lejeune, NC between 1953 and 1987, call us at Harman Law Firm. Contact our office in Augusta or Atlanta, GA to discuss the possibility of submitting a claim for reparations against the U.S. federal government.
Posted on behalf of Harman Law Firm