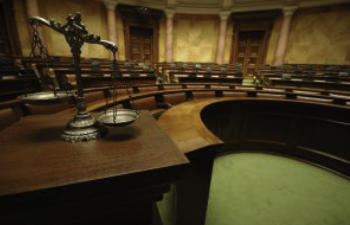 When an Atlanta sheriff deputy comes knocking on your door and hands you an official document, it can make anyone feel a bit anxious. Both a summons and a subpoena notify you of court proceedings, but the meaning of each document is different.
What Is a Summons?
A summons is an official notice of a lawsuit that involves the person named in the document. For instance, if you're being sued, you need to be properly notified so that you can attend the court hearing that has been scheduled.
You may also be issued a summons for jury duty through the mail or one at your workplace regarding a class action lawsuit involving your employer.
What Is a Subpoena?
A subpoena is often issued during court proceedings and labels you as a witness. You may be required to submit documents as evidence or make an appearance yourself to give evidence in a deposition or in court.
What to Do If You Receive a Summons or a Subpoena
If you receive a summons or a subpoena, you must submit the required information or appear in court at the stated time.
If you need to contact someone, either because you can't do what the document is asking, or you aren't available to present yourself when requested, then you can ask the court for a change.
Getting Help from an Attorney
It's always a good idea to get help from an attorney if you want to ensure that you're doing everything correctly in dealing with the issue. For expert guidance, call Harman Law Firm. We're glad to support you throughout the way.
Posted on behalf of Harman Law Firm