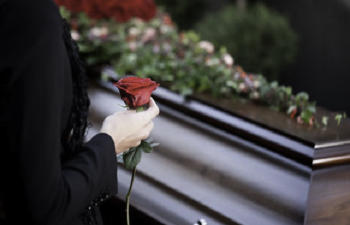 One family's quest for justice in the apparent wrongful death of Felix Kirk McDermott revealed the suspicious nature of nine or ten previous deaths at the Louis A. Johnson VA Medical Center in Clarksburg.
The US Department of Veteran Affairs is currently investigating the situation at the VA medical center to determine if there was criminal activity involved.
The family of Felix Kirk McDermott, a resident of the center who passed away in their care, has brought a claim against the facility. The claim indicates that at least nine other individuals died in a similar manner prior to the passing of their loved one.
McDermott's body was exhumed on suspicions of wrongful death and medically-examined. The findings suggest that McDermott had been given a fatal dose of insulin.
According to the claim, nine or ten other individuals had also been given similar high doses of insulin. If true, this suggests criminal or negligent activity that the medical center had an obligation to prevent.
Whether intentional or otherwise, the wrongful death of a loved one can have devastating consequences. You entrust the care of such loved ones to medical centers and nursing homes because you want to leave them in capable hands and that trust is shattered when something happens to your loved one.
Harman Law Firm, attorney Matt Harman is licensed to practice in West Virginia. We're here to help families affected by events such as the recent tragedy at the Louis A. Johnson VA Medical Center in Clarksburg. If you'd like to learn more about what steps to take next, contact the Harman Law Firm for a legal team that will fight for your rights.
Posted on behalf of Harman Law Firm