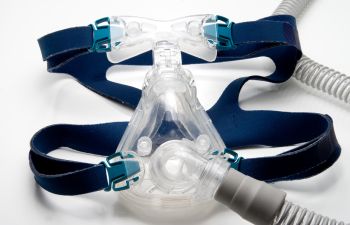 Over 8 million people use CPAP machines in the United States, and this number is expected to increase by around 8% each year. This machine has helped many who suffer from sleep apnea to enjoy a restful night's sleep, but a recent recall has many questioning the safety of these devices.
What is CPAP?
CPAP stands for continuous positive airway pressure. The CPAP machine includes a mask that either covers your nose and mouth, or just your nose, and increases air pressure in your throat so it does not collapse. This alleviates snoring, and also regulates the breathing of sleep apnea sufferers.
Philips Recall
On June 14 of this year, Philips, a major CPAP manufacturer, issued a recall for several machines. This recall includes the following continuous ventilator, non-life-supporting machines:
DreamStation ASV
DreamStation ST, AVAPS
SystemOne ASV4
C Series S/T, AVAPS
OmniLab Advanced Plus
The recall also includes the following non-continuous ventilators:
System One 50 Series
System One 60 Series
DreamStation CPAP, Auto CPAP, BiPAP
DreamStation GO CPAP, APAP, Auto CPAP
Dorma 400, 500 CPAP, Auto CPAP (this model not marketed in US)
The recall covers all of these devices manufactured before April 26, 2021, and includes all serial numbers for the above devices. Philips offers a link on their website to register your device if it is part of the recall.
This recall was issued due to reports of a possible defect in sound abatement foam used in these machines. This foam, according to some reports, can break down during cleaning procedures, which can allow for chemical emissions from the foam material. The foam, a polyester-based polyurethane, has the potential to release possible carcinogenic materials into the lungs of users.
Possible Side Effects of Foam Degradation Exposure
Possible side effects include:
Cancer
Respiratory problems
Possible organ damage
Respiratory, eye, and skin irritation
Headaches
If you or a loved one have used the above-mentioned Philips CPAP machines and have experienced any of these side effects, you may be entitled to compensation. You have a right to safe and reliable medical machines, and Harman Law has the experience you need to evaluate your case and fight for you. Call today to schedule a consultation.
Posted on behalf of Harman Law Firm