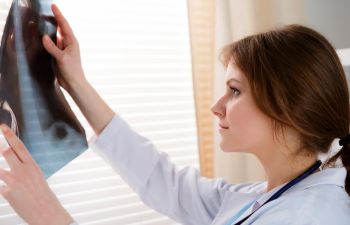 The COVID-19 pandemic has touched every aspect of our society, but none was more affected than healthcare. Medical facilities immediately adopted measures to prevent the spread of COVID-19 and protect staff and patients. Now, months into these adaptations, many patients feel that they receive lower quality or even less than adequate healthcare. Harman Law wants you to be aware of the dangers of medical malpractice and COVID-19 measures in Georgia.
What Has Changed?
The changes in how medical practices and facilities treat patients can be boiled down into one word – distance. While the medical profession has always taken pains to protect staff from contracting diseases from patients, the measures in place now interject even more distance between workers and patients. Medical care in the age of COVID-19 now takes place between heavily masked, shielded and draped medical practitioners and masked patients; both seem to have no human identity and even more limited interactions.
Telehealth appointments have replaced many doctor-patient communications with quick, impersonal and often inadequate videoconferences. Many healthcare facilities use telehealth visits as a means to screen patients before they are allowed an in-office visit. The patient must use the brief time allotted to convince a doctor that they deserve an in-office visit to further evaluate their problem or condition. And this through an electronic encounter that allows for no basic health indicators like blood pressure or temperature to be obtained.
Medical Malpractice is Far Too Common
Before the coronavirus triggered such massive changes to healthcare, medical malpractice cases were already the third leading cause of death in the United States. COVID-19 measures may well contribute to making that statistic worse instead of better. Rushed and inadequate telehealth visits and more impersonal in-office encounters can make for critical mistakes, missed diagnoses or a misdiagnosis.
If your health condition was misdiagnosed or missed completely due to an impersonal telehealth visit or other inadequate care, you may have sufficient grounds for a medical malpractice lawsuit. The Harman Law Firm can investigate your claims and advise you further on the next steps. You could receive compensation to help cover extensive medical treatments made necessary by negligent care.
Call The Harman Law Firm today in Atlanta or Augusta to schedule your confidential consultation with one of our seasoned attorneys.
Posted on behalf of Harman Law Firm