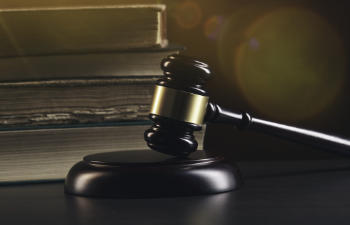 Have you suffered post-surgical complications after having a medical device implanted? The FDA has published millions of reports, which were previously protected by a loophole, detailing problems experienced by patients. In some cases, patients may have died as a result of potential defects or known adverse events associated with medical devices.
Companies were permitted, in accordance with the reporting law, to submit certain reports as summaries where the information contained was considered "duplicative." This typically applied to adverse events that were already understood and recorded in previous reports.
Doctors may base treatment options on the numbers published in FDA reports on adverse events associated with a particular product or medical device. With the revelation of this new data, it is thought that doctors can now better evaluate the suitability of medical devices for patients.
Although this additional information was not available to physicians and the public, the FDA did include any relevant data when assessing the efficacy and safety of medical devices. If you have suffered complications after surgery, a medical device claims lawyer can provide consultation.
Adverse Events
Any medical issue or complication after surgery may be reported as an adverse event. Although not all adverse events can be definitively linked to the use of the medical device, agencies such as the FDA record them and carry out analysis where there are multiple reports of any particular adverse event. The companies that manufacture medical devices also have a responsibility to address serious or repeat adverse events associated with their product.
You may wish to pursue compensation if you believe that a medical device caused an adverse event. A claims lawyer from Harman Law can provide legal consultation and help you assess the strength of any potential lawsuit. Seeking compensation for complications arising from medical procedures can be a complicated process. Multiple parties and entities may hold responsibility for your injuries and any investigations will necessitate the services of expert witnesses.
Medical Device Complications
When medical devices are approved for use, there are known associated risks that are disclosed to relevant medical professionals. In turn, physicians advise patients of the risks associated with any recommended surgical procedures. If a reporting system skews the numbers, intentionally or not, doctors do not have all the information they need to provide patients with accurate guidance.
A medical device claims lawyer may be able to argue that the additional data would have better informed both doctor and patient. If complications are unexpected, it may also be a direct result of the medical device being unsuitable for use in treating your condition.
Harman Law Claims Lawyer
If you are suffering from medical issues that presented after a surgical procedure in Georgia, Harman Law can provide legal advice and representation. There is a chance that the adverse events you reported were filed as a summary, meaning that your case was never fully investigated.
To learn more about how a medical device claims lawyer in Georgia can help you pursue compensation, reach out to the offices of Harman Law today.
Posted on behalf of Harman Law Firm