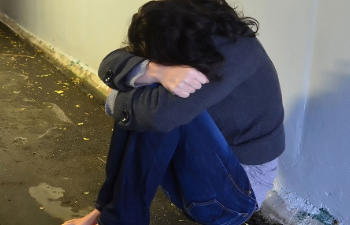 In 2007, billionaire Jeffrey Epstein had been charged with operating a sex trafficking ring and other sexual abuse related activities. Not only was Jeffrey Epstein accused of paying for sex with minors, but he was also accused of using minors to recruit other minors into his sexual abuse schemes.
Although 40 women came forward with separate sexual abuse claims and overlapping abuse details, the US Attorney in South Florida completely dropped the ball on pursuing the sexual abuse claims, offering a plea deal to the sex offender. In fact, aside from 13 months of very easy time served with his own security detail and work release, the dubious title of sex offender was the only thing that stuck despite Jeffrey Epstein being the perpetrator of many sexual abuse schemes.
The Impact of Sex Trafficking
Unfortunately, Jeffrey Epstein's sexual abuse victims must live with the effects of sexual abuse and trafficking: anxiety, depression, fear, exposure to a variety of diseases, including HIV/AIDS, and frequently PTSD (post-traumatic stress disorder.) Jeffrey Epstein's sexual abuse victims didn't even get the satisfaction of seeing Epstein publicly indicted for sexual abuse, or feel the safety of knowing he would never be free to victimize and sexually abuse anyone else.
Second Chance For Truth to Win the Day
On July 6, 2019, Epstein was arrested again for sexual abuse and sex trafficking, this time in New York on the same charges but in a different locale. Additional sexual abuse victims have been coming forward. The authorities estimate the number of sexually trafficked girls to be close to a thousand based on the number of photos of sexual abuse victims in his home.
Atlanta Attorney for Epstein Victims
Now is the time for the sexual abuse victims of Jeffrey Epstein to come forward. Justice is coming. If you need legal representation for sex trafficking or sexual abuse against Jeffrey Epstein or another abuser, Harman Law Firm of Atlanta will fight for you to help get the justice you deserve. Contact our experienced lawyers today to discuss your sexual abuse claim and what the next steps should be toward finding justice.
Posted on behalf of Harman Law Firm