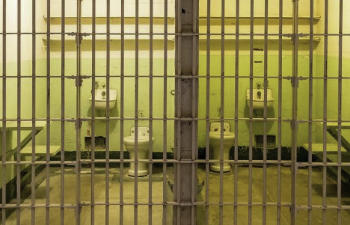 Our law enforcement officers have a lot of responsibility, and often deserve honor for upholding the law and protecting citizens. However, the job isn't finished when peace is restored. Once a person has been sentenced to time in prison, corrections officers are responsible for guarding and monitoring inmates. This includes the standard things you might expect like escorting them to meals, recreation or visiting periods. It also includes being aware and attentive when an inmate may need medical intervention!
Dependent on Medical Assistance
If you're in prison or police custody, you don't have the luxury of being able to schedule an appointment with the doctor or even go to the emergency room if necessary. In prison, when you need a doctor, one of the guards has to help facilitate the appointment. What happens if a guard doesn't do his job protecting the rights and lives of the people in the correctional facility?
Sometimes, the worst case scenario happens, as the family of 18-year-old Tyrique Tookes found out. After two weeks of reporting chest pain, he passed away in jail. The question is why? Why wasn't he provided the medical care necessary to resolve his health problem and prevent his death?
Atlanta Legal Assistance
Matt Harman is willing to ask these questions and press the authorities for answers. If you or a family member have experienced harm while incarcerated, or if a loved one has died due to neglect during incarceration, we want to help you. At Harman Law Firm, we help families seek justice, even when harm has come at the hands of the authorities. Contact our Atlanta area office for a consultation.
Posted on behalf of Harman Law Firm