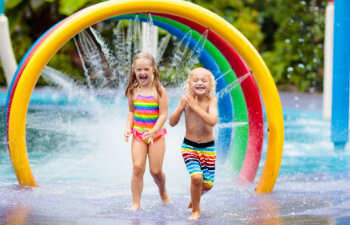 One of the favorite family destinations during the summer is amusement or theme parks. Full of fun rides and fatty or sugary foods, kids of all ages love to enter the gates and enjoy a day of indulgence. Unfortunately, not all days at a theme park will end with a sleepy smile and full belly. Every year there are many injuries that occur due to preventable accidents due to amusement park negligence.
Types of Amusement Park Accidents
Like all businesses, amusement park owners and management are legally responsible for providing a safe environment. While part of the thrill of going to a theme park is exhilarating rides that get your heart pounding, customers should never be in real danger. There are many different safety issues that need to be addressed to protect guests of all ages that visit these parks throughout the country. Some of the common types of theme park accidents include:
Mechanical or structural failure. Rollercoasters and other rides need constant maintenance and service to keep them safe for riders. If a mechanical or structural failure occurs and causes an injury or death, it is likely the fault of the amusement park. There are strict regulations on inspections and services that must be performed on these rides.
Safety features fail. Whether a safety belt gives way, or a railing is not secure, if safety features are not maintained, injury accidents can happen. Amusement parks, zoos, and other entertainment venues have caused serious accidents due to poorly maintained facilities.
Food illness. Eating meat on a stick, deep-fried sweets and other calorie-laden, but tasty, fair foods is a big part of the amusement park experience. However, if food safety measures are not followed, those foods can do more than put inches on your waistline. Food poisoning and other injuries can occur due to poor safety protocols.
Slips and falls. While not all falls are the fault of a property owner or premises manager, there are times when the property management is considered liable. If you fall or slip at an amusement park due to poorly maintained sidewalks, floors, stairs, or other surfaces and have an injury, the park may be liable.
Amusement parks, zoos, water parks, and other entertainment venues must maintain a safe place for their guests. If negligence results in a serious injury or death, the victim and their family may be eligible to pursue an amusement park injury lawsuit.
Amusement Park Injury Lawyer in Atlanta, GA
If you were injured while visiting a theme or amusement park, and you believe the park is to blame for your injury, contact our team at Harmon Law Firm. Our legal team can evaluate your claim and advise you on whether you are eligible to seek compensation for your injuries or the wrongful death of a loved one. Call our office in Atlanta or Augusta, GA for a free legal consultation about your amusement park injury claim.
Posted on behalf of Harman Law Firm