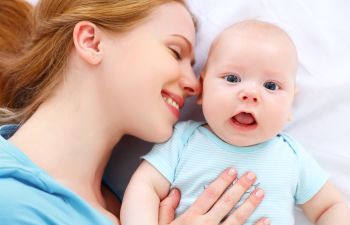 Despite a recent warning by the Consumer Product Safety Commission (CPSC) and Fisher-Price regarding reports of infant deaths in a popular rock 'n play baby sleeper, the American Academy of Pediatrics (AAP) has demanded the immediate recall of the sleeper. This is based on convincing evidence that the Fisher-Price Rock 'n Play Sleeper puts infants' lives at risk, as a Consumer Reports analysis has linked the product to 32 infant deaths since 2009.
One grieving family shared the story of their five-month-old son Ezra, who died in 2017 while sleeping in the product. The child's father, Keenan Overton, told CNN that he looked up and found the child in a standing position but faced down in the chair, and that his face was on the back of the seat. Mr. Overton went on to say that he "picked him up and his face was already blue and his nose was squished in." Furthermore, he mentioned that at the time, Ezra would not have been able to roll over.
This is important to note, because the Consumer Products Safety Commission (CPSC) has recommended that consumers stop using the product by three months of age or as soon as an infant is able to roll over. In addition, the CPSC and Fisher-Price have continued to remind consumers about the importance of creating a safe sleeping environment for infants. However, the AAP claims that the warning didn't go far enough to protect infants, and calls the product "deadly."
Thus, effective April 12, 2019, ALL models of the Rock 'n Play sleeper have now been recalled, which is about 4.7 million products, as noted on the U.S. Consumer Product Safety Commission website. Consumers are instructed to call Fisher-Price for a refund or voucher.
While Evan Overton, Ezra's mother, hoped that the sleeper would be recalled, recent reports by the CPSC and Fisher-Price have come too late. Even so, the Overton's remain focused on informing others so as to prevent the same tragedy from happening to another family.
If You Know Of An Infant Who Has Been Injured or Killed While In The Fisher Price Rock 'N Play Sleeper, Please Call The Harman Law Firm To Discuss Your Options.
Amid a flurry of opinions, the media firestorm involving the Fisher Price Rock n' Play Sleeper will likely continue. Please contact the Harman Law Firm to discuss your options. Every family deserves the right to justice if a loved one has died a questionable death.
Call the Harman Law Firm today for a no cost, no obligation consultation. We proudly serve clients all over the country.
Posted on behalf of Harman Law Firm