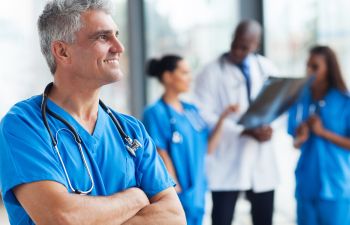 Earlier this year, a New Mexico Med Spa was shut down for possibly exposing their clients to HIV and other bloodborne pathogens like Hepatitis through the "Vampire Facial" procedure.
The spa was owned and operated by a licensed cosmetologist; she was allowed to take care of hair & skin, but not licensed to handle the lower layers of skin or blood. Because of this, there have been strong doubts that medical equipment used for the "Vampire Facial" were sterilized or used in a safe manner, potentially causing a hazardous situation for customers and employees alike!
Do Your Research!
Maybe you're thinking, "Thank goodness we're in Georgia, and those kind of crazy things don't happen here!" Unfortunately, they are as likely to happen here as anywhere else. The rise of the Med-Spa has created a whole market around choosing "minor" or elective procedures. Since they seem cosmetic, the facility could try to downplay their full responsibility to their clients' health and safety.
As a consumer, you should make some careful inquiries about the places you trust to provide services to you. But even if you think a med-spa is on the up and up, there is always potential for cross contamination and exposure.
Be on The Lookout
Anyone handling blood or injecting anything into your skin should be trained and certified to do so. Look for their license. Watch their hands for washing and gloves. Ask to see the syringe packages opened. If you believe a quasi-medical facility has exposed you to disease or has caused you harm or injury, you may have legal recourse. Call Harman Law for a consultation!
Posted on behalf of Harman Law Firm