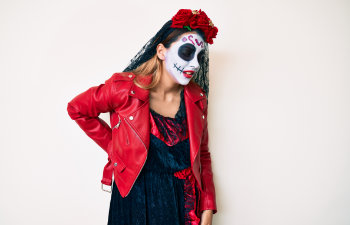 Halloween is a cherished holiday known for its spooky costumes, creative decorations, and sweet treats. However, amidst all the fun, there is the potential for accidents and injuries to occur. While Halloween personal injury lawsuits are not as common as in other situations, they do happen, and it's essential to understand the legal aspects surrounding them.
Premises Liability
One of the most common types of Halloween-related personal injury lawsuits involves premises liability. Homeowners who decorate their properties with elaborate haunted houses, intricate mazes, or other attractions open to the public may face legal consequences if someone is injured while on their property. If a homeowner fails to maintain a safe environment or adequately warn visitors about potential dangers, they may be liable for injuries sustained.
Slip and Fall Accidents
Slip and fall accidents can occur on Halloween due to poorly lit walkways, wet leaves, or decorations obstructing paths. Property owners are responsible for maintaining a reasonably safe environment for anyone who visits their property, which includes addressing potential hazards promptly. If someone slips and falls on a homeowner's property due to negligence, they may have grounds for a personal injury lawsuit.
Dog Bites and Animal Attacks
Halloween often involves children and adults in costumes visiting unfamiliar homes for trick-or-treating. In some cases, homeowners may have pets that react aggressively. If a dog bite or animal attack occurs on a homeowner's property, the victim may have a basis for a personal injury claim against the pet owner if they can prove negligence or a lack of proper pet control.
Product Liability
Costumes, masks, and other Halloween props are typically mass-produced, but sometimes defects or dangerous components can lead to injuries. If someone is harmed due to a defective product, they may pursue a product liability lawsuit against the manufacturer, distributor, or retailer responsible for bringing the item to the market. These lawsuits may seek compensation for medical expenses, pain and suffering, and other damages.
Traffic Accidents
Halloween night sees increased pedestrian and vehicular traffic as children and adults are out and about. Unfortunately, accidents can occur when drivers are not vigilant. In such cases, victims may file personal injury lawsuits against negligent drivers who failed to exercise reasonable care on the road.
Alcohol-Related Incidents
Halloween parties are not uncommon, and alcohol is frequently involved. If a guest becomes intoxicated at a Halloween gathering and injures someone, the host or property owner may be held liable if they served alcohol to an already visibly intoxicated guest or a minor. Social host liability laws are part of Georgia's Dram Shop Act and can result in a civil personal injury lawsuit.
While Halloween is primarily a time for fun and celebration, it's essential to remain vigilant about safety to prevent accidents and injuries. At Harman Law Firm, we hope you and your family have a safe and exhilarating holiday. However, if you or a family member are injured on Halloween due to the negligence or misconduct of another party, please call our office in Atlanta, GA, for a free legal consultation. We can assess the circumstances of the incident and help determine whether you have a valid compensation claim.
Posted on behalf of Harman Law Firm