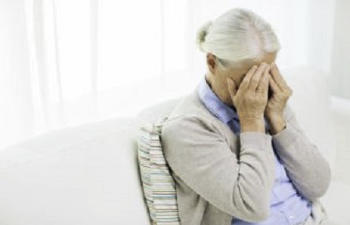 Realizing your elderly parent, grandparent or loved one needs more care than you can give is difficult. However, at a certain stage of life many adults must entrust their aging family member's health and well-being to someone else, typically a nursing home or type of senior living facility. The horrible truth is that promises aren't always uphold when it comes to their standard of care. Nursing home abuse and neglect does occur. If you suspect abuse or neglect at your loved one's senior care center, a personal injury lawyer can help.
Don't think nursing home neglect and abuse is very common? Unfortunately, you are mistaken. Not only does the abuse and neglect occur, but it can more easily result in death when it involves a fragile elderly person. In fact, the AJC Investigation Team delivered a shocking report on countless violations that were associated with fatality in senior care centers throughout the state of Georgia. The recent AJC article cited a wide range of violations in cases linked to 20 residents' deaths at the following 20 assisted living or personal care homes in Georgia:
Cedar Hill Senior Living
The Bridge at Lawrenceville
Morningside of Savannah
John-Wesley Villas in Macon
Ivy Springs Manor in Buford
Summers Landing in Vidalia
Peregrine's Landing at Emory Heights
Summer Breeze Senior Living in Savannah
Sparks Inn Retirement Center in Union City
Lanier Place in Cumming
Ivy Hall Assisted Living in Cumming
Sunrise in Decatur
Dalton Place in Dalton
Sunrise at East Cobb in Marietta
Arbor Terrace in Peachtree City
Perfect Care in Americus
Scepter Senior Living in Snellville
Suites at Willow Pond in Statesboro
Mountain View in Decatur
Somerby in Sandy Springs
Types of Violations in Georgia Senior Care Centers
Nursing homes are regulated under both state and federal law. Whether the center is deemed a nursing home, senior care home or assisted living facility, they have a legal obligation to provide all necessary care to their senior residents. Unfortunately, the elderly can be a vulnerable population and one that is commonly taken advantage of, especially in senior care centers where violations, abuse and neglect can easily go unreported and undetected.
The AJC issued an overwhelming list of specific violations that have occurred at senior care centers throughout the state. When it comes to caring for these aging adults, even the slightest neglect or mishap can lead to very serious injuries and even death in these cases. The AJC article reported a wide range of senior care center violations that led to fatality, including but not limited to the following:
Failure to provide proper care
Failure to report an injury or call 911 in a timely manner
Failure to respond to alarm when dementia patient wandered off
Failure to respond appropriately to an adverse change in resident's condition
Failure to provide watchful oversight that resulted in falls and head traumas
Failure to perform CPR
to maintain safe conditions and have an adequate pest control program
At Harman Law Firm, we want you to know that states, cities and counties have regulations in place that set standards for these facilities and systems for reporting abuse and neglect to the authorities. Governments have inspectors who evaluate facilities, but often the municipalities or states lack enough inspectors to travel to adequately do their job.
Report Nursing Home Abuse and Neglect to Harman Law Firm
If you suspect or have proof of a violation in your loved one's senior care center or if your loved one has been hospitalized for reasons unrelated to their current disability or condition, contact the Harman Law Firm immediately. We have experienced personal injury lawyers who are exceedingly qualified to represent clients whose loved ones have suffered due to violations from senior care centers in Georgia.
Posted on behalf of Harman Law Firm