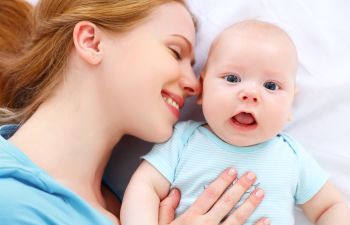 The FDA has issued an official warning on the use of sleep positioners meant to keep infants under the age of six months from rolling over.
Such devices are often marketed as reducing the risk of SIDS (Sudden Infant Death Syndrome). However, the FDA states that it has never approved any item for such use. There is no evidence that any product claiming to prevent SIDS can actually do so.
Baby sleep positioners may be labeled as "nests" or "anti-roll" supports or devices.
The positioners are intended to maintain a sleeping baby in a safe position to avoid rolling over and suffocating, a common cause of SIDS.
The US Government has received reports of infants found dead or found alive in a dangerous position near a product meant to prevent such accidents.
The FDA strongly emphasizes that these baby sleep positioners should not be used.
Safe baby sleeping practice includes:
Putting the infant to bed on a bare level surface
No pillows, soft toys, or loose bedding including sheets, blankets, quilts, comforters, etc.
Keeping the baby warm with sufficient clothing rather than a blanket
One infant to one crib
Parents should even avoid other bedtime items such as ones that lift the head to prevent GERD. These products are unnecessary and potentially dangerous items in a crib.
If you have experienced any adverse effects from the use of any baby sleep positioners, inform the FDA at once.
You need to see justice served if your family suffers a loss due to a product which, contrary to claims of its intended purpose, causes death or injury.
Contact our legal team here at Harman Law Firm in Atlanta for advice moving forward.
Posted on behalf of Harman Law Firm