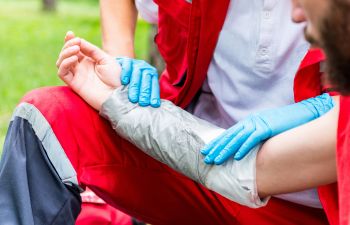 Every individual goes about daily life with a certain sense of safety. Whether driving to the store or walking to the mailbox, most life activities come with the expectation of a relatively uneventful journey. Even activities such as taking kids to the park, shopping in the mall or catching up with friends in a coffee shop should not pose much in the way of risk.
However, there are constant reminders that everyday actions can have an unintended, yet dramatic, impact on the lives of accident victims and their families.
When Normal Life Turns to Disaster
Major catastrophic events may include an accident involving a car or other road vehicle. A driver may lose control due to adverse weather conditions, or due to being drunk or under the influence of drugs. This does not diminish the experience of victims, nor the long-term impacts associated with involvement in an accident.
Similarly, the outcome of a dog bite could be very traumatic for the victim. Requiring extensive mental and physical rehabilitation comes at both a financial and emotional cost. As the victim of such an attack, you should not have to shoulder these burdens. Harman Law Firm can help you fight for fair compensation.

Reach Out for Legal Support and Guidance
Injuries sustained in an accident could include loss of limbs, spinal cord injuries, burn injuries that lead to disfigurement or excessive scarring. These injuries could impact on your ability to continue in a dream career. You will most likely have extensive medical bills that may also impact on personal relationships due to heavy financial strains.
There is no question that injuries, both minor and major, will have an impact on those victims and their loved ones. Compensation for these injuries could help toward medical costs, time taken off work for recovery or the pain and suffering for those impacted by an accident.
Our practice at Harman Law Firm in Georgia is committed to obtaining the best possible outcome for your claim. As legal professionals with experience in personal injury law, we will utilize all our tools and knowledge to offer you the highest standard of guidance and representation in Georgia. Call today to schedule a consultation.
Posted on behalf of Harman Law Firm