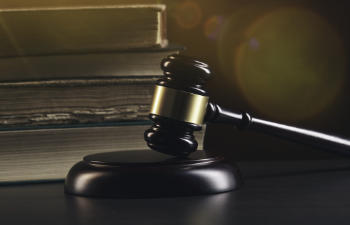 Discussing civil rights isn't always easy. Strong beliefs tend to carry a conversation, which isn't always civil. This blog will discuss some of our civil rights and ways a lawsuit is employed within civil rights crimes.
When are My Civil Rights Violated?
Our civil rights are the basic freedoms and privileges we have as citizens of the United States. We've all heard of the right to free speech and the right to own a gun. Two frequently discussed civil rights include the right to vote and the right to a fair trial when accused of a crime. When your civil rights are violated by someone acting on behalf of a local, state or federal government agency, you may have grounds for a lawsuit.
Civil Rights Attorneys Help You Get Justice
When your civil rights are violated while you are in a government facility, you need a strong attorney on your side. An attorney experienced in fighting civil rights violations understands the intricacies of the emotional and psychological damage these violations can cause.
Many inmates are victims of civil rights violations while incarcerated. When this happens, that victim is alone and potentially in danger for reporting the crimes. No matter what the circumstances, inmates should never have to suffer violations of their civil rights while incarcerated.
Harmon Law has attorneys qualified to represent you in court action involving civil rights violations. Some of the areas in which we have experience include:
Violations of the 8th Amendment Against Cruel & Unusual Punishment – 8th amendment protections mean inmates are entitled to basic care and decency.
Forced Labor or Inhumane Conditions for Immigrant Detainees – undocumented immigrants being held as detainees suffer the same types of violations as prison inmates.
Police Brutality and Excessive Force Charges – police brutality and excessive force are increasingly prosecuted with successful outcomes for the plaintiff.
Injury Incurred During Inmate Transfer – If a prisoner, inmate or other detainee is injured during an official transfer, they may be due compensation for these injuries.
Medical Malpractice or Lack of Medical Care When in Custody – Anyone in custody has a right to sufficient medical care while incarcerated or detained.
Prison Suicide – Prison suicide is a real danger. Inmates who are suicidal need to be kept under observation and kept safe whenever possible.
These are only some of the types of human rights cases we successfully argue in court. If you or a loved one is the victim of a civil rights violation, call Harman Law and book a consultation to see if we are the right attorneys for you.
Posted on behalf of Harman Law Firm