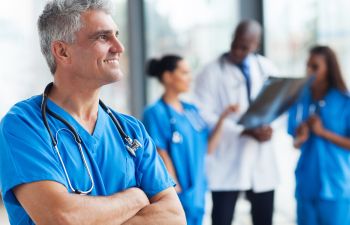 In 2015, Medtronic, a medical equipment supplier, recalled a line of their surgical staplers for failing to fire or firing incompletely.
Surgical staplers typically sever blood vessels and simultaneously staple both ends closed.  If the stapler misfires, the severed blood vessel may bleed uncontrollably.
If you have had cardio, thoracic, or abdominal surgery since 2015, you need to follow up with your surgeon or the hospital where your procedure took place. If there is any chance one of these staplers was used in your body, your health could be at risk. An incomplete firing could have pierced muscle or tissue, causing internal bleeding, leaking fluids, infection, or even death, depending on the fall out.
Get Legal Advice First!
Before you make that phone call to the hospital, call and talk to the legal advisors at Harman Law Firm for honest guidance in defending your medical based legal claim.
There should be no chance of the medical facility or the doctor giving you "the run around," no chance that they would compromise your health to cover their error.  Having a strong legal team behind you will help ensure that they provide the right documentation to defend what has happened, if an injury did occur. If it turns out that recalled stapler was used for your surgery, Harman Law Firm will take every step possible to get justice for you or your loved one. Call our Atlanta office today!
Posted on behalf of Harman Law Firm