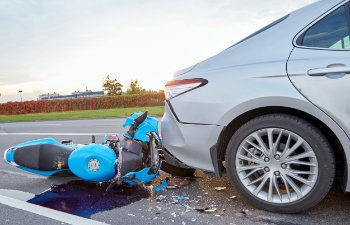 As the summer sunshine approaches, the last thing on your mind is dangerous behaviors behind the wheel. However, it is essential to be aware of the potential hazards that come with the season. Summertime brings a unique set of circumstances that can lead to motor vehicle accidents on the road. In the State of Georgia, understanding these risks and knowing when to contact a personal injury lawyer can make a significant difference in the outcome of a potential personal injury case.
Causes of Summertime Accidents
With more people taking vacations and enjoying the pleasant weather, summer often means increased traffic on the roads. This heightened congestion on its own can result in more collisions, as drivers become impatient or frustrated. This is not the only reason. Other common causes of summertime accidents include:
Distracted Driving
Summer often provides an abundance of interesting sights, from beautiful scenery to exciting events. However, sightseeing, friends in cars and even changing music can lead to distracted driving. When drivers are not fully focused on the road, their reaction time is diminished, increasing the risk of accidents.
Sun Glare
The bright summer sun can cause intense glare, making it difficult for drivers to see their surroundings. When the sun is in your eyes, it is crucial to slow down and maintain a safe following distance from the vehicle in front of you.
Impaired Driving
Unfortunately, summertime festivities often include alcohol consumption, leading to an increase in impaired drivers on the road. Driving under the influence of alcohol or drugs is a significant cause of motor vehicle accidents, and an impaired person should never get behind the wheel.
If you have been involved in a motor vehicle accident, the consequences can be life-altering. Personal injuries can lead to physical pain, emotional distress and financial strain due to medical expenses and lost wages. Trying to sort out who may be at fault is even more challenging if you are trying to navigate the complex legal system while also healing from injuries.
Seek the Expertise of a Personal Injury Lawyer
Navigating Georgia's legal system can be a daunting task in the aftermath of a motor vehicle accident. A personal injury lawyer can guide you through the process and advocate for your rights. They can assess your case, determine any potential fault and represent your interests in negotiations or litigation when necessary.
At Harman Law Firm, we understand the challenges you face and provide the support you need. If you have been injured in a summertime motor vehicle accident, reach out to our experienced team today for a comprehensive review of your case.
Posted on behalf of Harman Law Firm