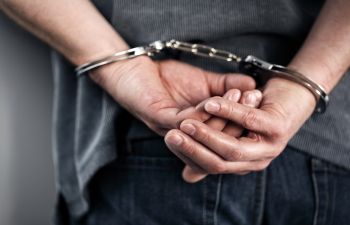 Prisoners housed in a correctional facility may be serving time, but that doesn't mean they don't have rights. There are guards and prison governing bodies tasked with keeping prisoners safe. This includes providing secure premises, reasonable protection from violence and access to proper medical care. When things fall through the cracks or are intentionally ignored, inmates may be able to file a personal injury claim.
Common Inmate Personal Injuries
While there are many possible reasons to sue for personal injury, these are the most common claims after physical injury or emotional distress:
Unsafe Premises: Premises liability in correctional facilities is similar to that at other private and public properties and can include flooring that causes slips and falls, obstructed walkways, broken stair railings, insufficient nighttime lighting and more.
Inmate Violence: In some cases, the prison government can be held liable for inmate-on-inmate violence. The prisoner must prove that deliberate indifference played a role in their injuries.
Sexual Assault: Sexual assault personal injuries may be considered inmate violence. However, assault by a guard is handled differently and violates a prisoner's civil rights.
Excessive Use of Force: Even if the use of force did not produce significant bodily injury, it might be considered cruel and unusual punishment, which can be mentally and emotionally traumatic. Proper de-escalation procedures should always be followed.
Medical Malpractice: If negligent or improper medical care in prison has resulted in injury or even death, it could be grounds for a personal injury claim. Medical care in a correctional facility may be provided by government-employed physicians or private-practice physicians who have a contract to provide care to inmates.
What is Deliberate Indifference?
Because of the high number of inmates housed in a correctional facility, negligence is defined differently. Instead, prisons are held to deliberate indifference, which means that they knew of an injury, unsafe grounds or potential violence and did not act appropriately to minimize or prevent injury. Proving deliberate indifference is the most challenging part of many prison personal injury claims.
The Prison Litigation Reform Act (PLRA) & Government Immunity
There are administrative procedures that must be followed by any prisoner making a complaint. While this act requires that grievance procedures be followed before filing a personal injury claim, there is no regulation on how these procedures are established. Some prison system procedures are intentionally complex to deter complaints, and an experienced lawyer may be able to help navigate the required steps. Depending on the grievance, the government and certain prison employees may also be covered by immunity.
If you or someone you know has suffered an injury while in a correctional facility and you feel you may have a personal injury case, call the Harman Law Firm today to schedule your free initial consultation.
Posted on behalf of Harman Law Firm