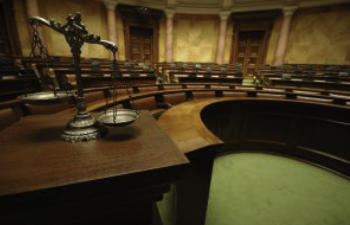 Have you had a back surgery that resulted in greater pain, discomfort or disability? If so, you may have been the victim of a back surgery scam. "Whistleblower" uncovered that unscrupulous doctors knowingly referred patients for back surgery using counterfeit equipment. These low-quality screws, which look like the genuine article, may have been used in thousands of operations.
At least one doctor and a state senator have been found guilty of crimes related to the scam, including accepting bribes in exchange for influence. Due to issues tracing where and when the counterfeit hardware has been used, there is no effective way of tracing patients without removing and examining the screws on a case-by-case basis.
Patients who suspect that they may have fallen victim to a back surgery scam are advised to consult with an experienced injury lawsuit lawyer. If you are experiencing increased pain or mobility problems after back surgery, Harman Law Firm can provide a free consultation.
Back Surgery Complications
One of the issues identified with the counterfeit hardware used in this back surgery scam is the integrity of the screws. Pieces of the screw may break off and travel to other parts of the spine or become lodged in surrounding tissues. This can result in pain, discomfort and the development of medical complications that are a direct result of the scam back surgery and use of counterfeit hardware.
Increased disability is one of the potential outcomes of inappropriate spinal surgery using inferior hardware. If you have lost the use of your limbs as the result of back surgery, an injury lawsuit lawyer can help you seek fair compensation.
Unnecessary Back Surgeries
In many cases, patients may have been referred for back surgery that was unnecessary and risky. This constitutes medical malpractice, and you are entitled to seek damages for your suffering with the help of an experienced injury lawsuit lawyer. Back surgery should not exacerbate an existing condition or lead to the development of secondary complications outside of expected margins.
If a doctor refers a patient for surgery, knowing that the surgery is not necessary and may have a detrimental impact on patient's health, he or she may be guilty of medical negligence. Given the difficulty that investigators face in tracing patients affected by back injury scams, injured parties may find it necessary to employ an injury lawsuit lawyer to achieve justice.
Harman Law Firm Injury Lawsuit Lawyers
At Harman Law Firm, we understand the challenges that people with back injuries face on a daily basis. Our injury lawsuit lawyers can provide a free consultation to discuss the details of your case. Complications from a back surgery scam will almost certainly lead to further treatment and medical expenses.
We believe that by holding dishonest or incompetent medical professionals to account, the quality of care available to patients is improved. An injury lawsuit lawyer can help you tell your story and win an award that will cover you for costs, pain and suffering. Call today for your free consultation.
Posted on behalf of Harman Law Firm