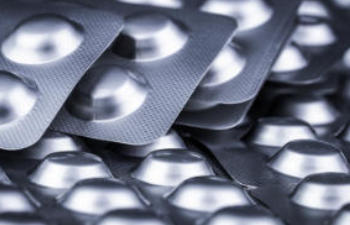 In light of a comprehensive review of results following a safety clinical trial assessing the use of Uloric (febuxostat) for gout, the U.S. Food and Drug Administration has added a boxed warning to the drug, reporting an increased risk of death. As such, patients taking the gout medicine should report to their health care professional to discuss the benefits and risks of taking Uloric, especially if they have a history of heart problems or stroke. Furthermore, if patients taking Uloric are experiencing any of the following symptoms, it is imperative to seek emergency medical care.
Chest Pain
Shortness of Breath
Rapid or Irregular Heartbeat
Numbness or weakness on one side of the body
Dizziness
Trouble Talking
Sudden severe headache
History Of Februxostat (Uloric) and Preliminary Findings
Approved by the FDA in 2009, Uloric (febuxostat), marketed by Takeda Pharmaceuticals U.S.A., Inc., is used to lower uric acid levels in those with a type of arthritis called gout. As a Xanthine Oxidase (XO) inhibitor, Uloric essentially stops the human body from turning purines into uric acid. Purines come from foods and drinks, yet are already present within the body. Moreover, the medication prevents the occurrence of gout flare-ups that cause sudden redness, swelling and pain.
Upon its approval in 2009, the FDA challenged Takeda Pharmaceuticals to conduct a safety study, and preliminary results were published in November of 2017. At this time, the FDA issued a public safety announcement concerning the gout medicine, as early results indicated an increased risk of death, when compared to another medication called allopurinol. A combination of heart-related death, non-deadly heart attack, non-deadly stroke, and a condition of inadequate blood supply to the heart requiring immediate surgery were some of the outcomes evaluated separately. Ultimately, results showed an increased risk of heart-related deaths and death from all causes in those taking febuxostat.
In August of 2018, the FDA received results from the CARES trial, which is Cardiovascular Safety of Febuxostat and Allopurinol in Patients with Gout and Cardiovascular Morbidities, and began an in-depth review.
UPDATE
On February 21st, 2019, the FDA issued a prominent boxed warning to the drug, concluding an increased risk of death. In addition, a new patient medication guide has been provided.
Have You Or Someone You Love Experienced Heart-Related Health Problems While Taking The Gout Medication, Uloric (Febuxostat)?
Has A Loved One Been Forced To Undergo Urgent Heart Surgery While Taking Uloric (Febuxostat)?
Did A Loved One Die While Taking Uloric (Febuxostat)?
Call Harman Law Firm Today!
At Harman Law Firm, we understand that when you contact us, your life has been turned upside down, and you're likely facing circumstances that you never could have imagined. As national trial lawyers that fight for justice for victims of physical or financial injury, we are honest, experienced and driven.
Given the recent boxed warning issued for the medication, Uloric (Febuxostat), we'd like to speak with you if you or someone you love has experienced heart-related complications or death while taking Uloric. We'll help you determine if you have a case, and most importantly, we'll fight on your behalf if you do.
Posted on behalf of Harman Law Firm