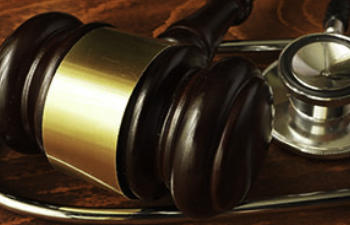 More and more often, kids are diagnosed with a peanut, egg, or other allergy that causes swelling of the airway. In mild cases, a child may be able to take benadryl and be okay, but at any time, the allergy could turn deadly. For this reason, doctors prescribe an emergency dose of epinephrine in a one shot injection, to be carried with the patient in case of accidental exposure.
The name brand of this injection is Epi-Pen or Epi-Pen Jr, which contains a smaller dose for children. Adults and children alike rely on this device to halt the deadly condition known as anaphylactic shock (when an allergic reaction causes the airway to swell shut.)
Most people carry a second injection for when the first wears off. Imagine the horror, then, when the first and then second dose of life saving epinephrine doesn't work while your child, or loved one is in anaphylactic shock.
Wouldn't you be especially angry if you found out that the emergency device wasn't made correctly and had an oversight during quality control?
Last year alone, Epi-Pen users reported at least seven deaths and more than 200 other failures to the FDA due to this malfunction.  While the manufacturer, Mylan, has issued a recall, the FDA accuses them of having failed to research and resolve the failure reports.  Unfortunately, that's not surprising, since the recall requires users to keep the defective life saving device until a new one is issued.
How can you know your family is protected? Or worse, what if you rely on an Epi-Pen and it doesn't even work?
If you or your family has had problems with an Epi-Pen or with faulty products meant to protect you, contact Harman Law. We will pursue every available avenue to get justice for you and to make sure Big-Pharma hears your voice.
Posted on behalf of Harman Law Firm