Matt Harman
Founder Matt Harman handles high-stakes cases for plaintiffs and whistleblowers across the country.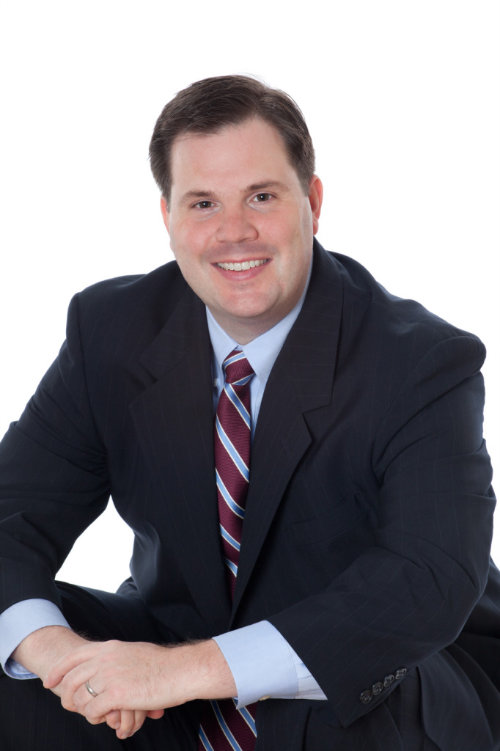 Matt founded the Harman Law Firm in 2010 to represent victims of medical malpractice, civil rights abuses, car and truck wrecks, and defective products, among other things.  After graduating from Harvard Law School, Matt joined a major international law firm where he defended multinational corporations in personal injury litigation.  Although Matt quickly rose to partner in the firm, he realized just as quickly that he was on the wrong side.  Since founding the Harman Law Firm, Matt has focused solely on helping injured victims in lawsuits against the very types of corporations he used to defend. Through Matt's leadership, the Harman Law Firm has grown to multiple Georgia locations engaged in litigation all around the nation.
Matt is a frequent commentator, writer, and lecturer on television, in print, online, and for law schools on a variety of legal topics.  Matt presents at professional conferences, continuing legal education programs, and for civic and community groups. Matt is a member of the National Police Accountability Project. The national SuperLawyers organization has named Matt a Georgia SuperLawyer every year from 2014 to present.
Videos
Education
J.D., Harvard Law School.
B.S., University of Kentucky (Mathematics, summa cum laude)
Media, Events, and Speaking Engagements
"The Shifting Landscape of Medical Device Preemption" (authored with Eric Fredrickson) at the State Bar of Georgia
22nd Annual Product Liability Seminar (February 26, 2014).
Panelist, "The FDA, 'Big Pharma,' and Consumers" on The American Law Journal television program airing on the Philadelphia
CNN-News affiliate appearing via satellite from CNN world headquarters (Atlanta, June 2013).
"U.S. Supreme Court Strikes Down Generic Drug Injury Protection Again; Patient Safety at Risk says Attorney Matt Harman" (June, 2013).
C. Varner, M. Harman and C.K. Rowland, "Emerging Jury Issues" in Product Liability Litigation: Current Law, Strategies and Best Practices, Practising Law Institute (2009).
"Enemy of the State: The Challenges of Civil Litigation with States and Municipalities," ABA Section of Litigation Annual Conference, Atlanta, Georgia (April 2009).
"Vicarious Liability: Theory & Practice," Petroleum Marketing Attorneys' Annual Conference, Washington, D.C. (April 2008).
"E-Discovery In Healthcare Litigation: Information Management Strategies Under the New Federal Rules," Teleconference by Legal Publishing Group of Strafford Publications (June 2007).
"Understanding the Amended Federal Rules of Civil Procedure: What Companies Need to Know," Morgantown, West Virginia (May 2007).
"E-Discovery: What Healthcare Entities Need to Know Now," Healthcare Roundtable (April 2007).
"First Steps on the Path to Production" and "E-Discovery Project Management and the Digital Evidence Triage Team," West Legalworks E-Discovery A-Z Workshop, Atlanta, Georgia (April 2007).
Chairperson, Mealey's Corporate E-Discovery Conference, Atlanta, Georgia (April 2007).
"The New Federal E-Discovery Rules: An Expository Narrative," Metropolitan Corporate Counsel (March 2007).
"E-Discovery: What Healthcare Entities Need to Know Now," Health and Law Policy Forum (March 2007).
"Compliant E-Discovery: The Technology Tools," ARMA International 2006 Conference, San Antonio, Texas (October 2006).
"E-Discovery Projects and the Digital Evidence Triage Team," "Review & Production of Electronic Documents," and "Risk Management When Things Go Wrong: Learning from Common EDD Blunders," West Legalworks E-Discovery: An A to Z Workshop,
Atlanta, Georgia (October 2006).
"Maintaining Privileges Under the Federal Rules" and "E-Discovery and Document Retention Policies" North Carolina
"Ghost in the Machine: Emerging Issues in Electronic Discovery for North Carolina Business and Practitioners," Journal of Law & Technology Seminar, Chapel Hill, North Carolina (October 2006).
"Being Proactive—Developing a Plan for Electronic Discovery," Mealey's Email Discovery & Retention Policies Conference, San Francisco, California (May 2006).
"The Daubert standard of admissibility for expert testimony," Emory Law School (September 2005).
Contact attorney Matt Harman
Call (404) 554-0777, fill out the "Contact Us" form at the top of this page, or write mharman@harmanlaw.com.